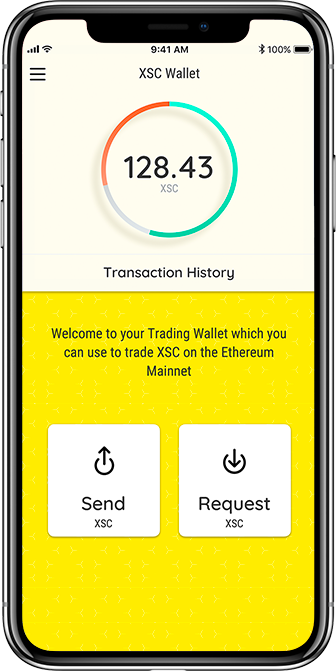 XSC Wallet – Easy Crypto Payments
The XSC Wallet is the world's most user friendly crypto wallet. Payment, authentication and asset management without all the bloat.
The XSC CrowdstartCoin Wallet is a mobile app available for iOS and Android. With the XSC Wallet you can send and receive XSC, the blockchain ecosystem cryptocurrency. XSC is based on the ERC20 standard.
XSC is mined by the contribution to blockchain protocols, applications and theory. It represents the value that a token holder has created for the development of blockchain technology through technological advancement or actions inciting usage of blockchain products.